By Bleep, submitted by Anonymous on Mon, 02/05/2011 - 00:15
The weekend got started in fine form with very blue skies, nice sunshine and a relaxed and "joyful" pageant filled mood at the anti Royal Wedding beach party. About 100 people enjoyed the day away from their TV screens and propaganda. Some folk i guess just don't know their station in life and have no respect for tradition...pesky Anarchists. Although Aberdeen is far enough away from London that we had no chance of any pre-arrests so we all made it out and had some fun.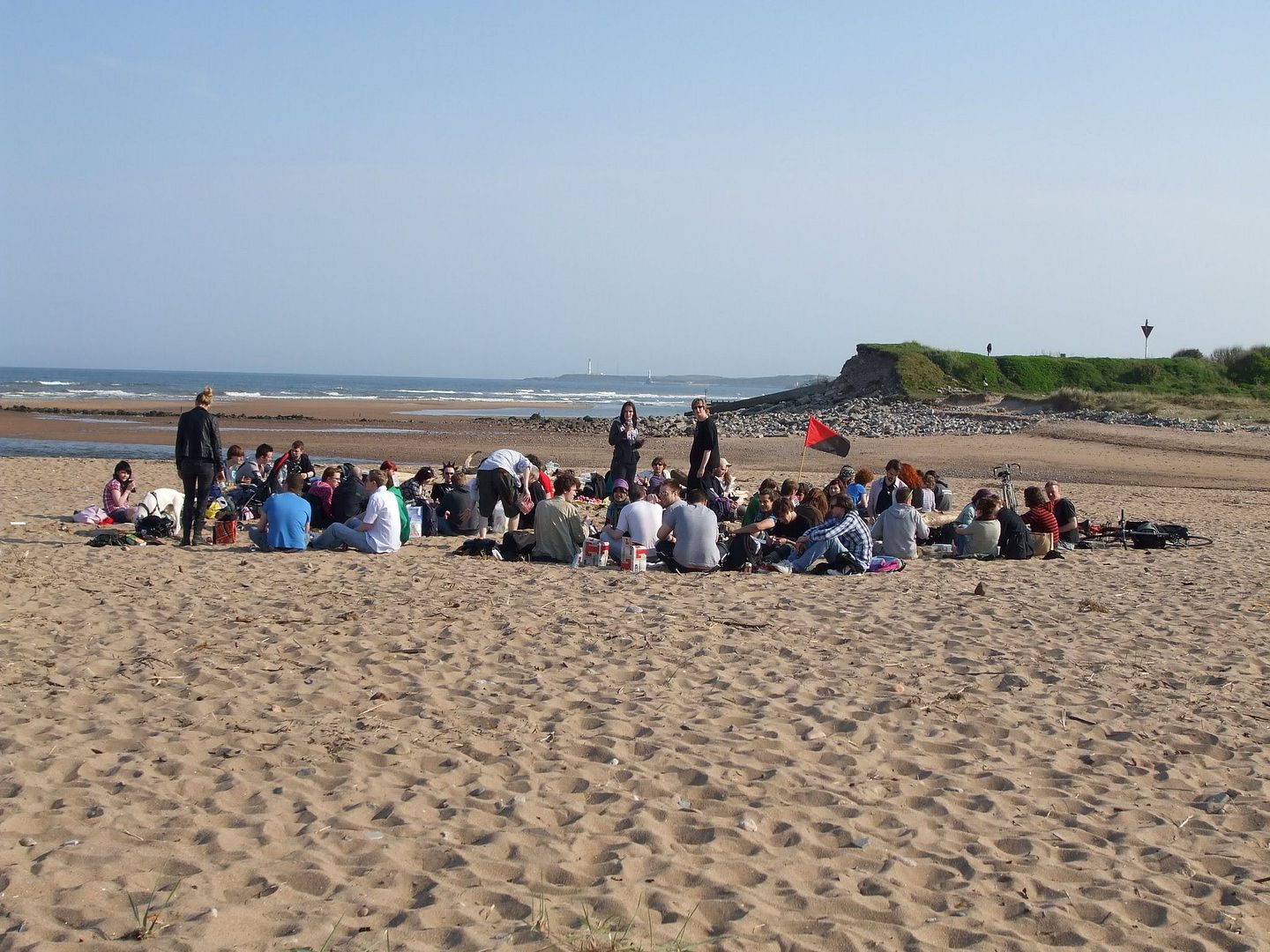 Anarchists do throw the best soirée's with the nicest people.
Maybe we can organise Harry's do for him? Any ideas on a postcard for the next Royal Bash to Buckingham Palace, please.
We had the finest wines known to man that cost less than a fiver and good food and good company, the sun stayed out and the party lasted till after dark.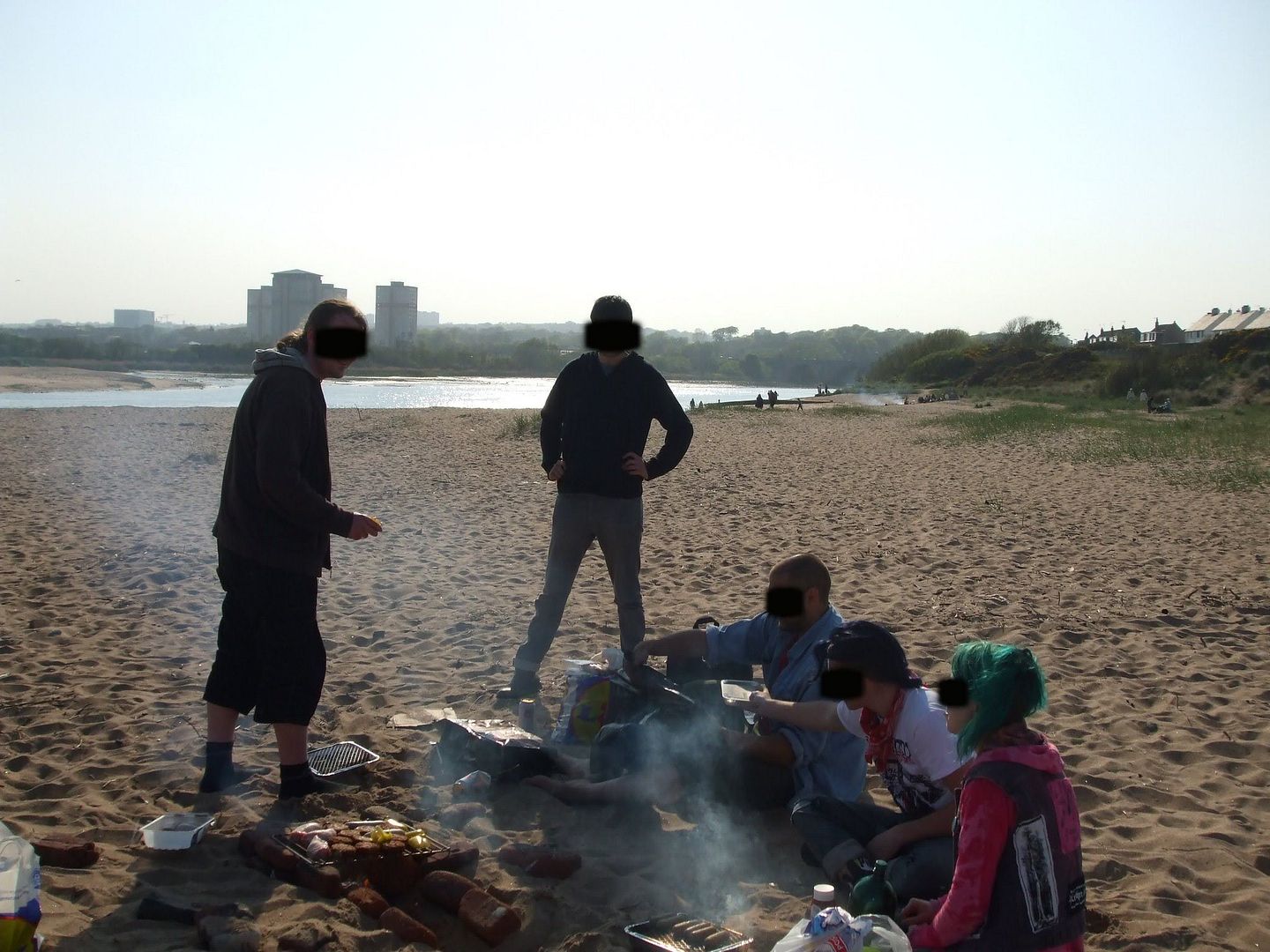 Bright and breezy the next day we gathered in the Kirk of St Nicolas to join in the TUC Mayday march, again we estimate between 70 – 100 people turned out.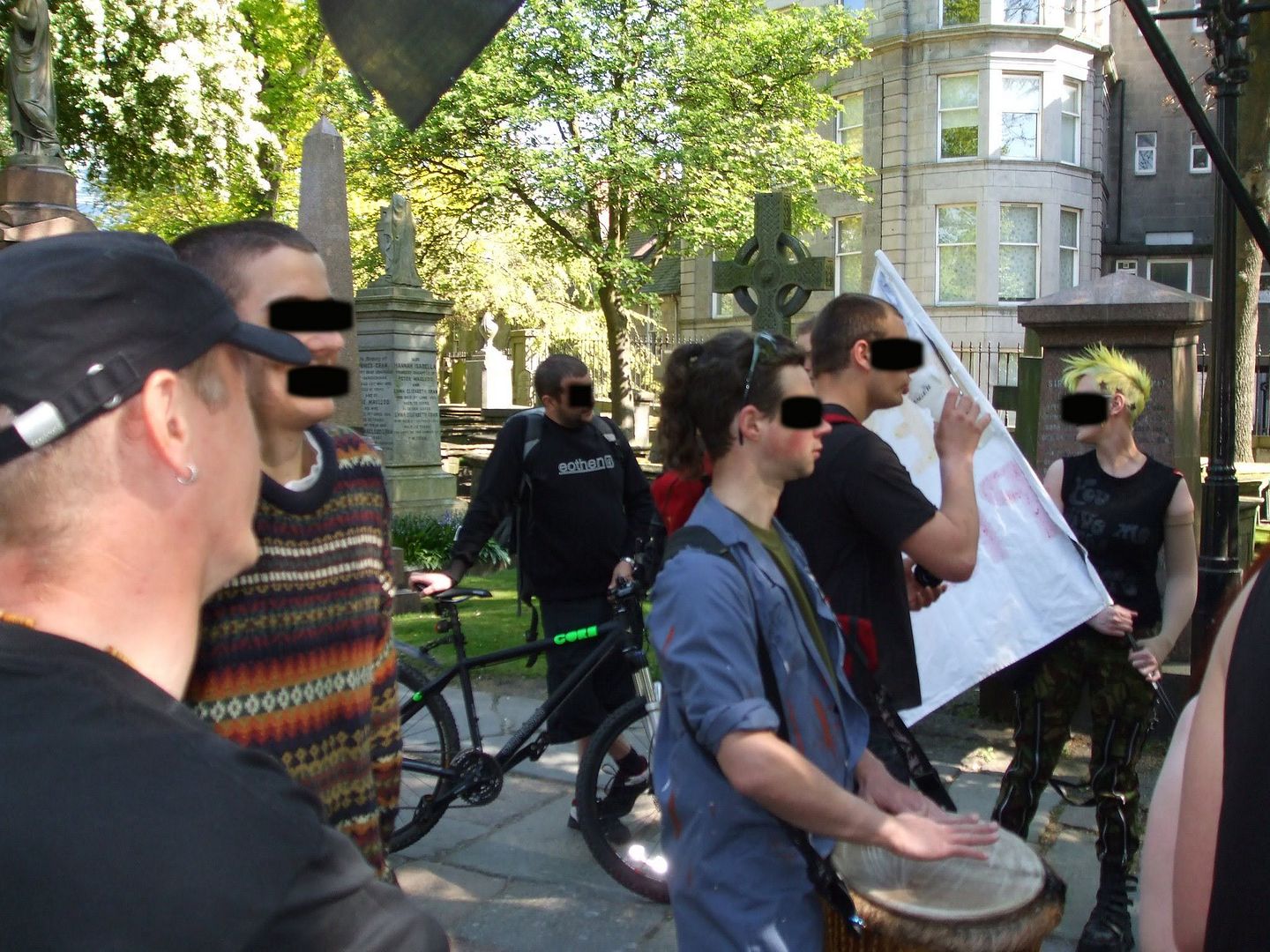 Groups included Scottish CND, Aberdeen Against Austerity, Animal rights campaigners, Aberdeen Pensioner Forums, Greens, Anarchists, Socialists, Save Union Terrace Gardens Group, students and members of various trade unions (Unison, CWU, UCATT, PCS and others).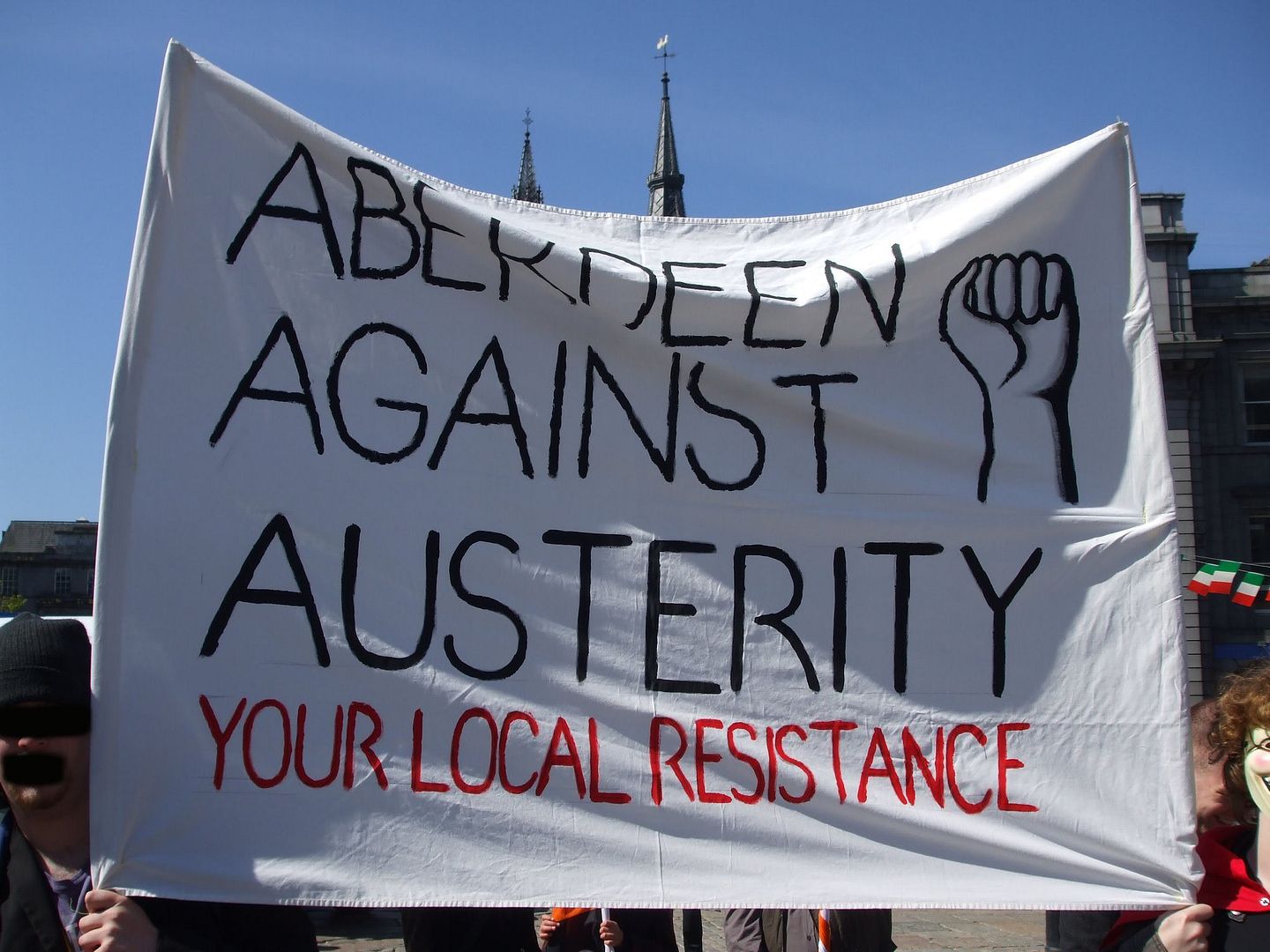 As the piper hurled we set off on up Union Street toward the Castlegate.
Once upon a time we marched the whole length of the Union Street. I'm not sure why it's been reduced to a mini march but I suspect it may be for the normal reasons of health and safety, excessive costs for insurance or police and the deliberate erosion of workers rights and history.
A loud and vocal Anti-Cuts bloc joined in this year. Aberdeen Against Austerity have been performing local action in the city against tax cheats and bankers. They made some decent noise, even coaxing a few of the TUC boys to join in with the chants.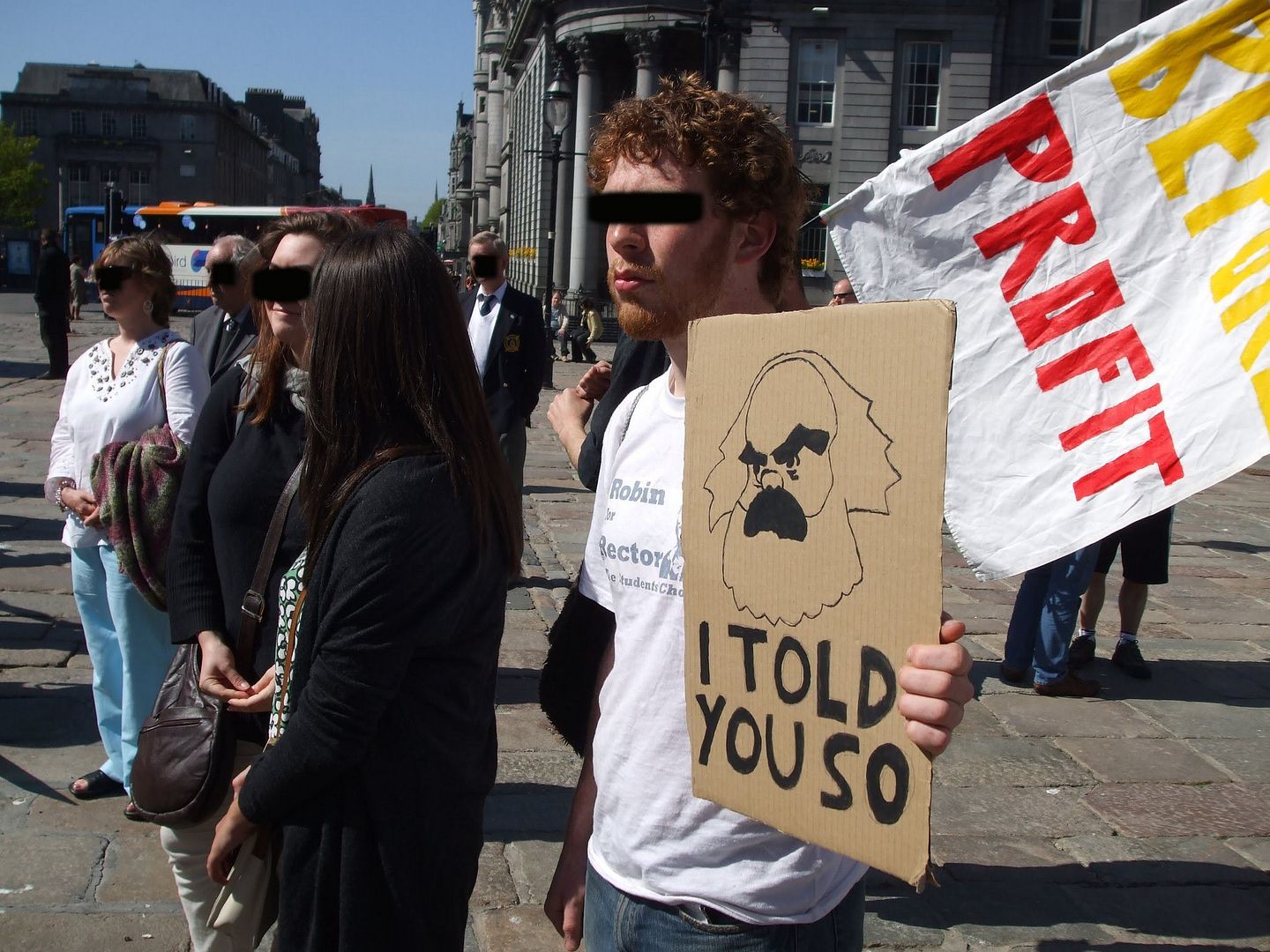 After our arrival at the Castlegate Labour MPs, MSPs and TUC delegates and union officials took to the mike. Most of the talk was about the attack on the public sector and it was met with some approval from the crowd.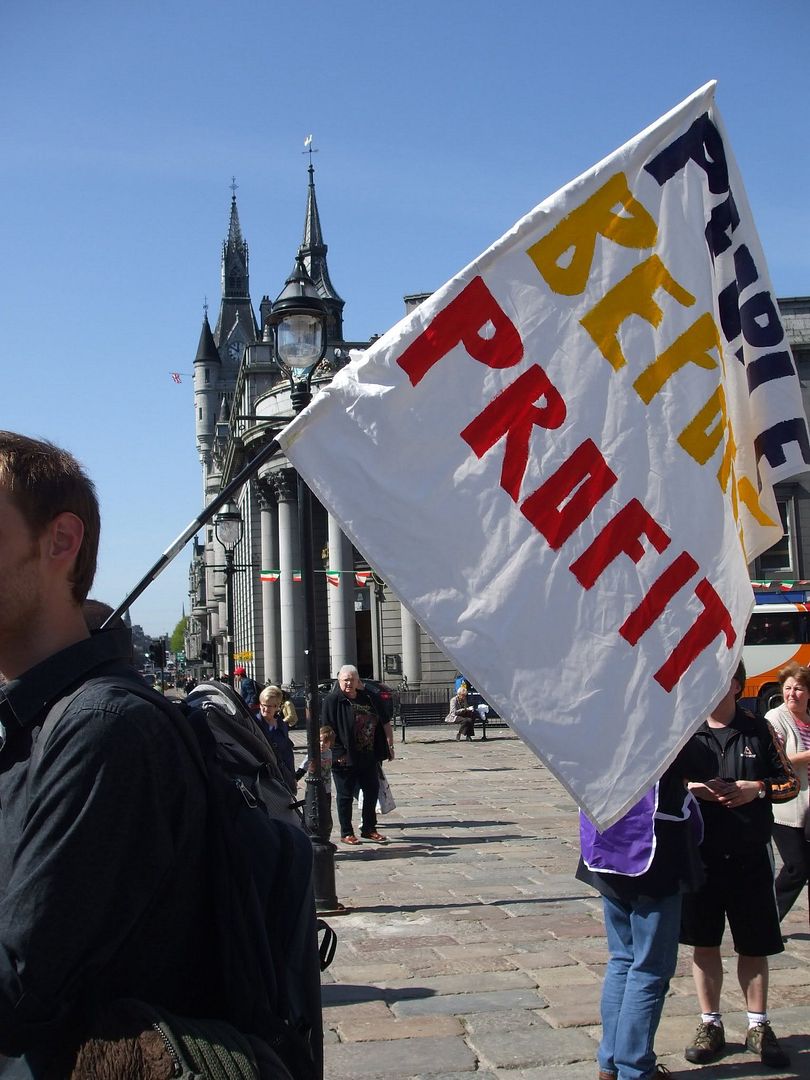 Aberdeen Against Austerity had planned a small pic-a-nic in the park afterward so it was off to Union Terrace Gardens for a slice of cake and some rum.
Well it was Mayday after all!
Our nice quiet afternoon in the park was only interrupted once when some strange arty types dressed in white stuck up a big bronze phallic structure in the park. I think it may have something to do with the ongoing campaign to save the gardens from destruction by Aberdeen's favourite son Sir Ian Wood.
I'm not sure what a big bronze slightly bent obelisk resting on two odd shaped balls represents, I'm no art historian or commentator so i shall have to leave you to make up your own minds.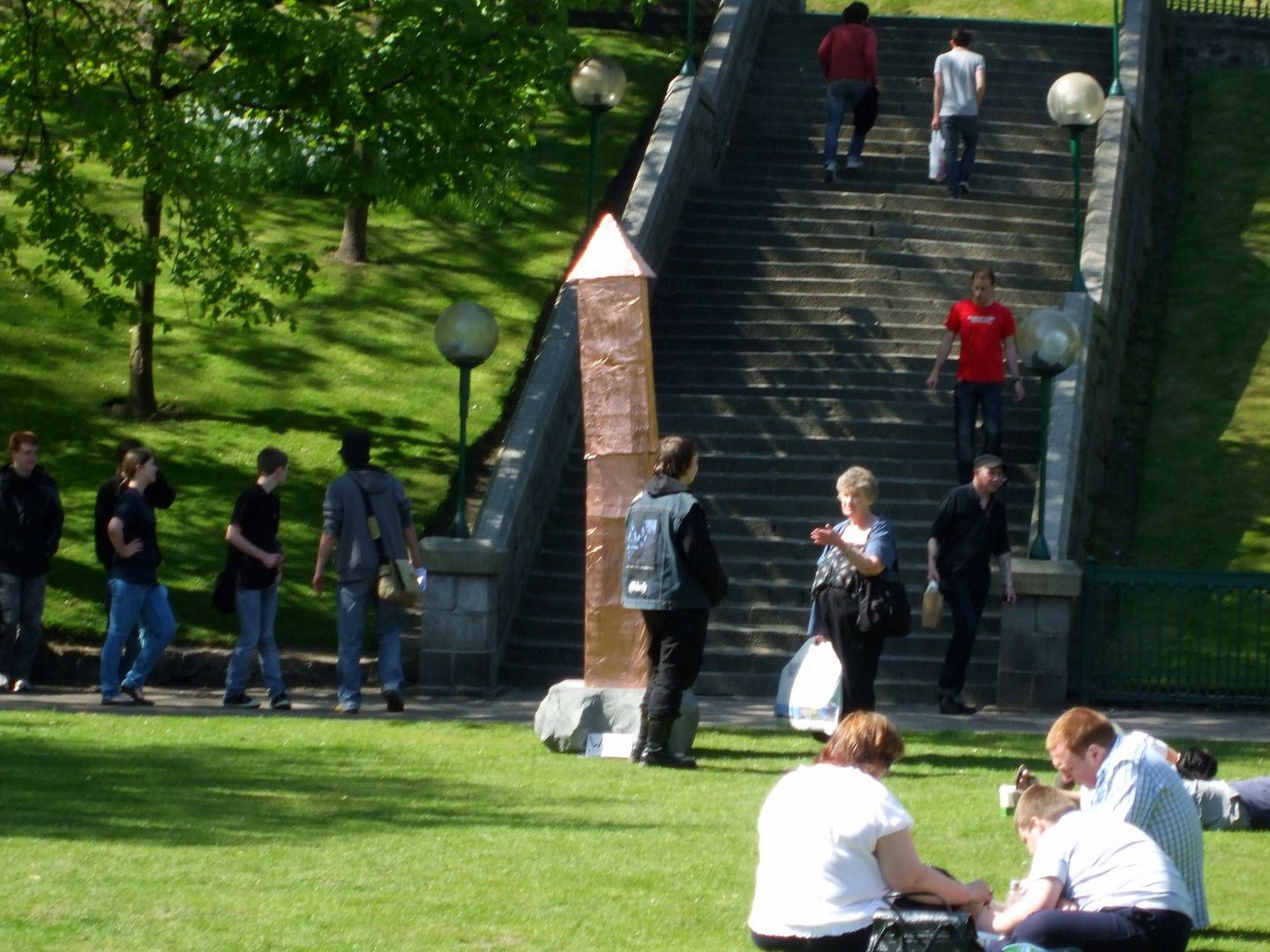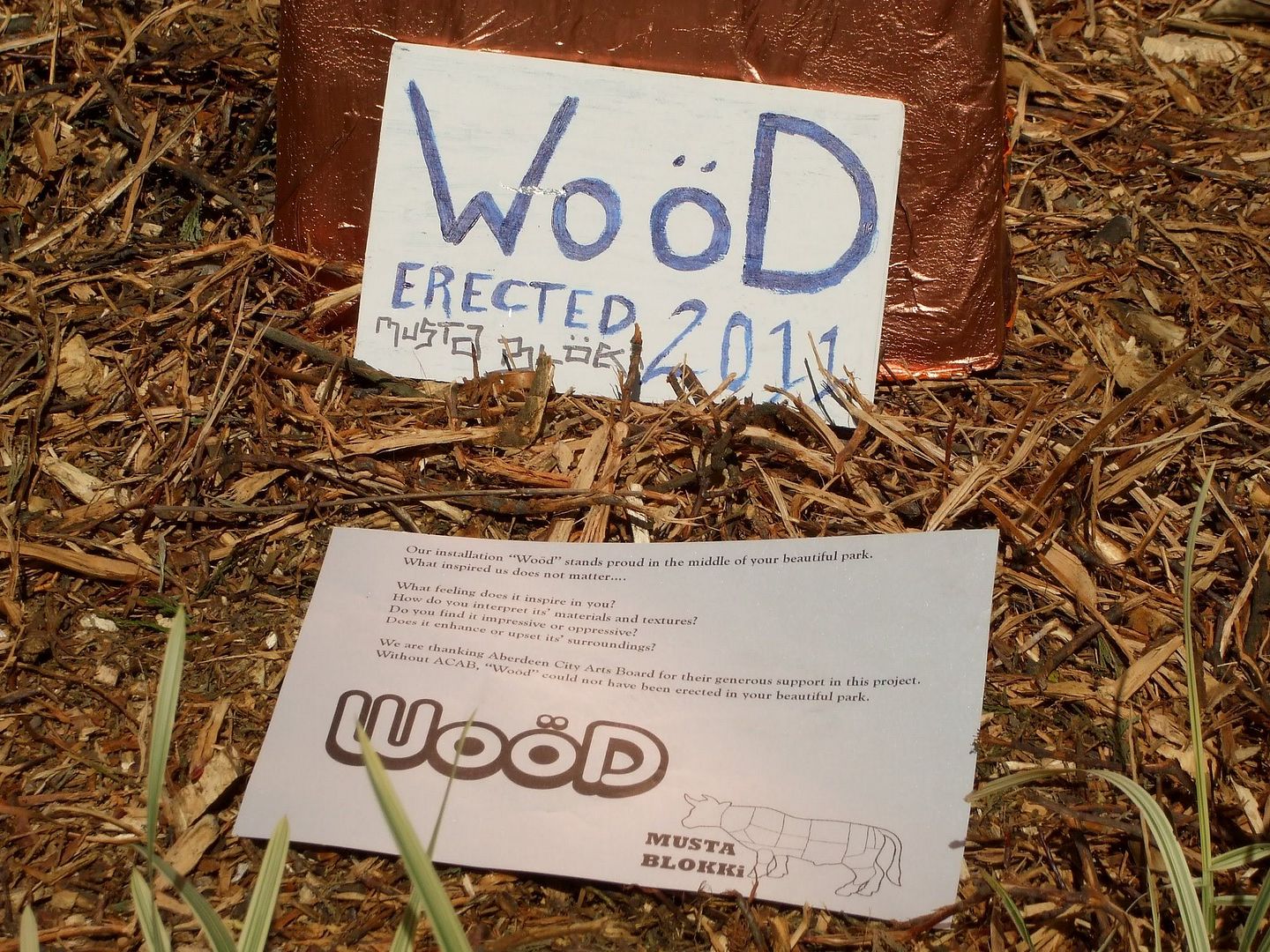 A shark was also spotted in the gardens! Not so unusal these days.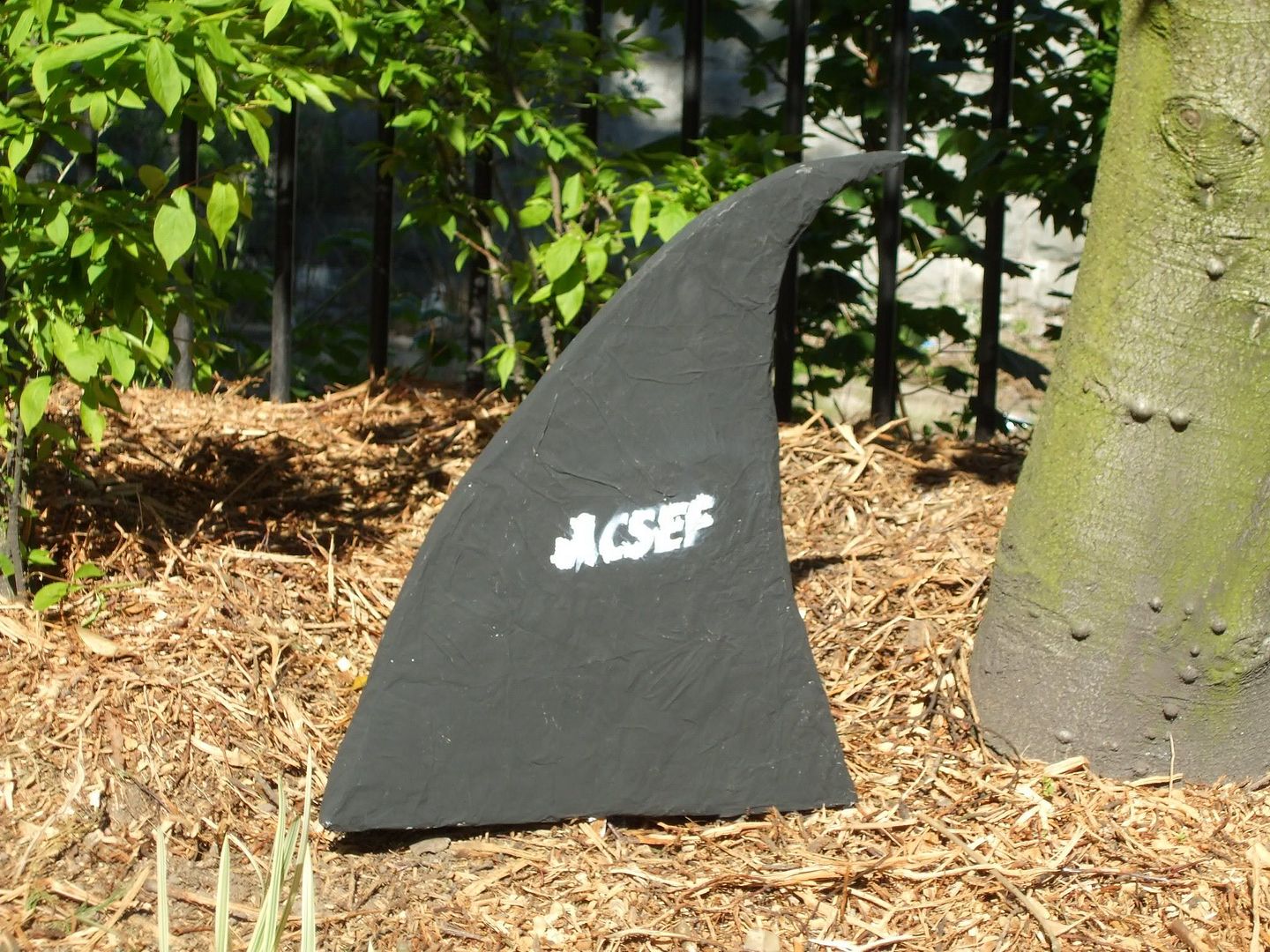 BleeP
love and thanks to Real_Fax and Murp for the pictures.
Want more info? try the links -
aberdeenagainstausterity@lists.riseup.net
http://www.facebook.com/#!/home.php?sk=group_184144251597206&ap=1
http://aberdeenanarchists.wordpress.com/2009/11/21/hello-world/